Introduction:
P16mm 2R1G1B Full Color Football Stadium LED Display would realize functions such as information demonstration, time andscore display, competition information management, and sound and imagesynchronization broadcast, make the stadium to satisfy the demand oflarge-scale sports events and assembly.

The stadium led displays are widely used in the football field, basketball court, swimming center and diving center. And the functions of the stadium led displays include:


1.Show function: Can display multi languages andseveral formats texts, and realize the live broadcast;
2.function of time and score: Through theelectronic referee, the screen can realize the function of time and score ofthe basketball and volleyball race. And show the name of the race team, thescore goals, the name of the athletes who make the goal, substitution, red andyellow warning cards and other information;
3.Information processing function: can add upthe score and fouls automatically; And when the athletes break the record, thescreen can show the notice and make congratulations.
4.Emergency treatment function: The stadium leddisplay are used for the significant political activities, so it must has theemergency treatment function, when there is something wrong with the internet,the display can work still. And all the automatic function of the screen shouldcan be switch to manual adjusted.
Features:
P16mm 2R1G1B Full Color Football Stadium LED Display:
1. Long life span, can reach more than 100,000 hours, while the power consumption islower than one tenth of lamp or neon.

2. IP65 rating delivers best waterproof effect that ensures our product'sstable broadcasting in harshest weather condition.
3. Arbitrarily exchangingthe display or displaying synchronized video
Specification of P16mm 2R1G1B Full Color Football Stadium LED Display: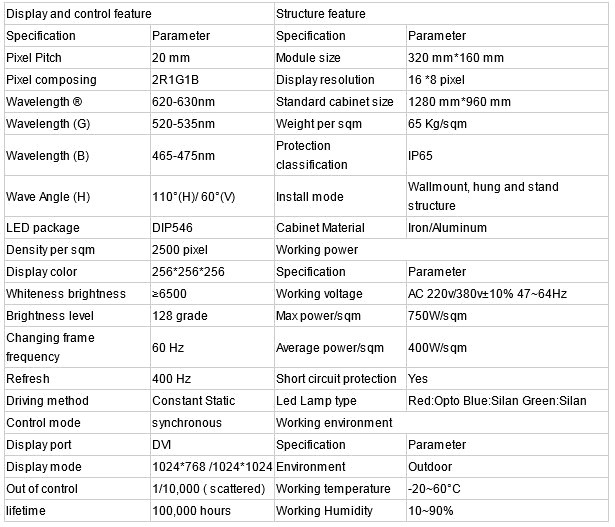 Football LED display screen structurediagram: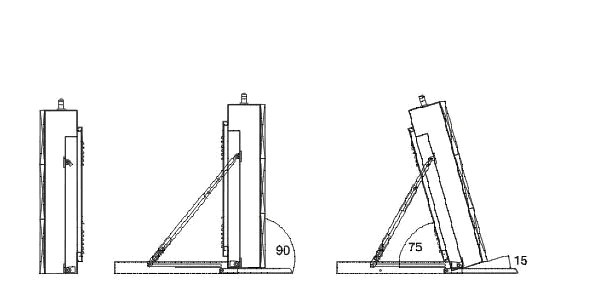 Football LED display screen controlsystem connection diagram