Technical Specification (P7.8mm Slim Outdoor Rental LED Display):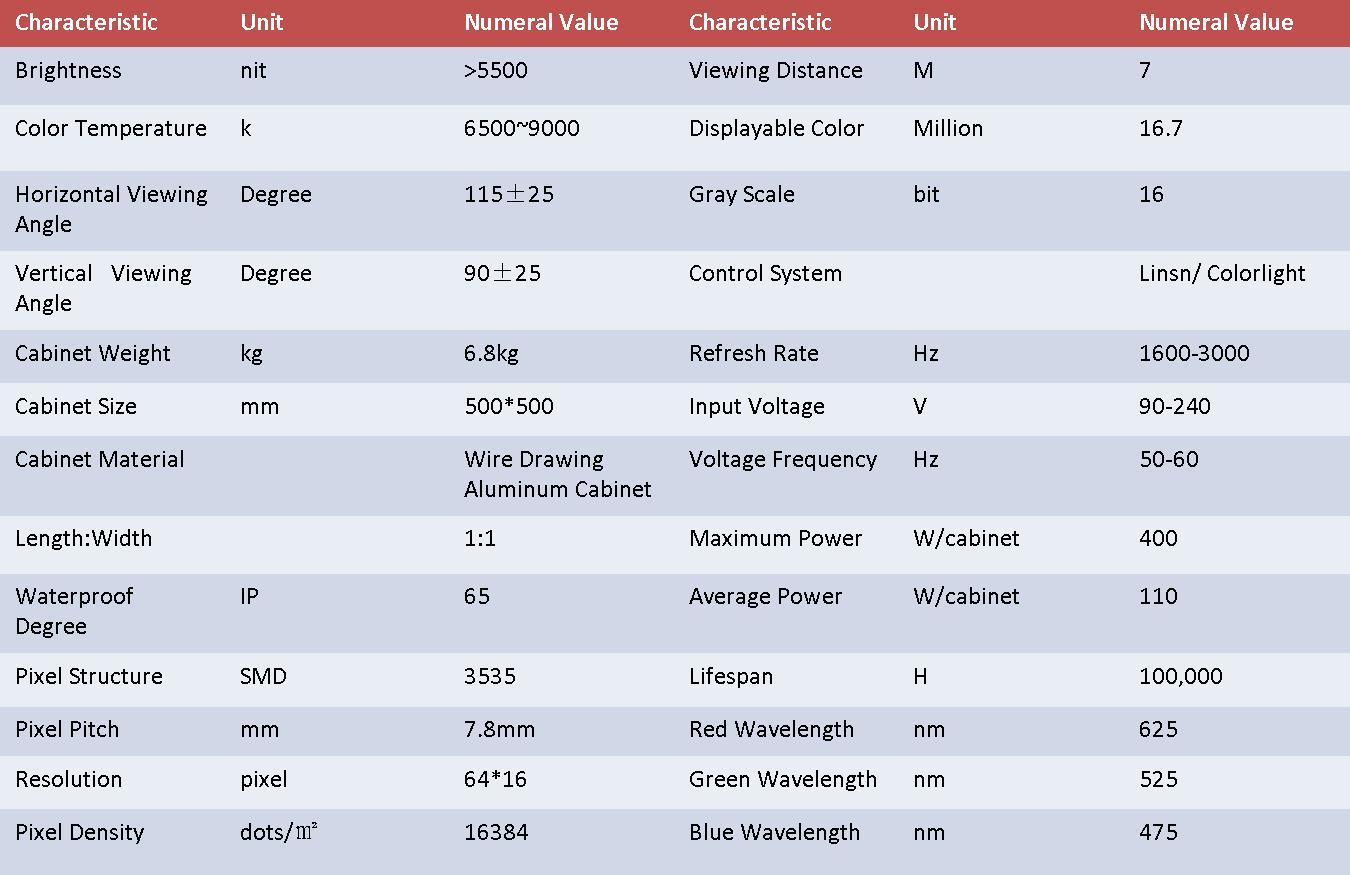 Introduction
P7.8mm SMD3535 Outdoor Aluminum Rental LED displays:

1、Wide Applicability: Stage rental events,entertainment, indoor   and outdoor environment.

2、Light Weight:Using aluminum profile material, the cabinetweight is only 6.8kg.

3、High Contrast Ratio: novel design of mask,contrast ratio can reach 2200.

4、Quiet:Direct current fan only has little noise,

5、Thin:the thickest part of cabinet is only 90mm.

6、High Precision:each cabinet of precision deviation <0.5mm;

7、High Refreshing:Usually it can reach 1200Hz,but it can reach 3200Hz if you use appropriative IC.

8、Convenient and Fast Installation.

9、Best CabinetSize:500mm * 500mm.


Advantages of P7.8mm SMD3535 Outdoor Aluminum Rental LED displays:

1. Supports signal flowrandomly, satisfies different array and putting in order to create different image effects.

2. Equips professional video processor, which supports signal formats like AV, DP, VGA, DVI, YPBPR,HDMI, SDI etc.

3. Supports brightness adjustment and white balance custom adjustment with 256levels, which enables mix usage of different batches of display.

4. Good effect of water proof, with IP65 ingress protection, applied foroutdoor rental use.
If you need other LED Displays Products, Please do not hesitate to contact with us at sales@porstarled.net. Or view more products at www.pstled.com or www.porstarled.net.