Product Description
Introduction:
We designed P10 or P6.67 indoor&Outdoor Flexbile LED Modules,take unique PCB,Cover,Masks,conneectors and cabinet designs, make the whole led display withou traditinal Iron or steel cabinets, and power supply, make them seperate, more easy for installations and fixing, also can make all kinds of shape of event under client requirment.
Features & Technical Specification:
1.Soft and flexible PVC led materials for LED Modules
2.Module can be flexibled 360degrees.
3.Adopt soft led modules and it provided good flexibility, modules can be made all kinds of shapes in event, or showing.
4.Can be widely used in lots of places such as amusement park,football stadium, super market, Disco Club,Evnet,.TV stages etc.
5.More easy for installations and Fixing,
6.Provided longer life,we provided 3years warranty after delivery to client.also provided free maintenance.
7.Installation way: Magnet
Technical Specification:
Pixel configuration

SMD3528 1R1G1B

LEDs configuration

Red: wave length: 625~630nm;1100-1300mcd 
Green: wave length: 525~530nm;1900-2400mcd 
Blue: wave length: 470~475nm;500-700mcd

Pixel pitch(mm)

10

Pixel density

10000

Calibrated brightness

1500 nits(adjustable)

Calibrated brightness proportion ratio

R: G: B = 30%:60%:10%

Color temperature

3,500°---9,500° K(adjustable)

Contrast ratio

4,500:1

Brightness adjustment(dimming)

100 grade auto/manual-adjustment

View angle(degree)(50% brightness) 

Horizontal: 140° 

Readability viewing angle

Horizontal: 140° 

Color capability

4.4 trillion

Refresh rate(Hz)

>1000 Hz

Frame frequency(Hz)

>60 Hz

Interface port

DVI interface(DVI connector)

Input signal

VGA, Video, AVI, MOV, MPG, DAT, VOB etc.

Protection grade

IP65 front side/IP54 backside

LED Drive 

Constant-current drive

Lifetime(hours)(50% brightness) 

100,000 hours 

Signal transmission direction

Horizontal

Operating temperature(Celsius degree)

-30-65'

Storage temperature(Celsius degree)

-35-70'

Operation humidity(RH)

0-95%

Operation humidity(RH)

0-99%

Servicing

Front and back serving optional

Control mode

Synchronous & asynchronous available

Communication options

Wire Ethernet, Fiber Ethernet,RF wireless,GPRS

Power

120/240 V  AC single phase(50-60Hz)

Maximum power consumption(W/SQM)

600

Average power consumption(W/SQM)

150

Screen operation mode(scan/static)

 1/8

Module configuration(Pixels quantities of the module)

Length

32

Height

16

Module dimensions(mm)

Length

320

Height

160
Flexible LED Display Modules: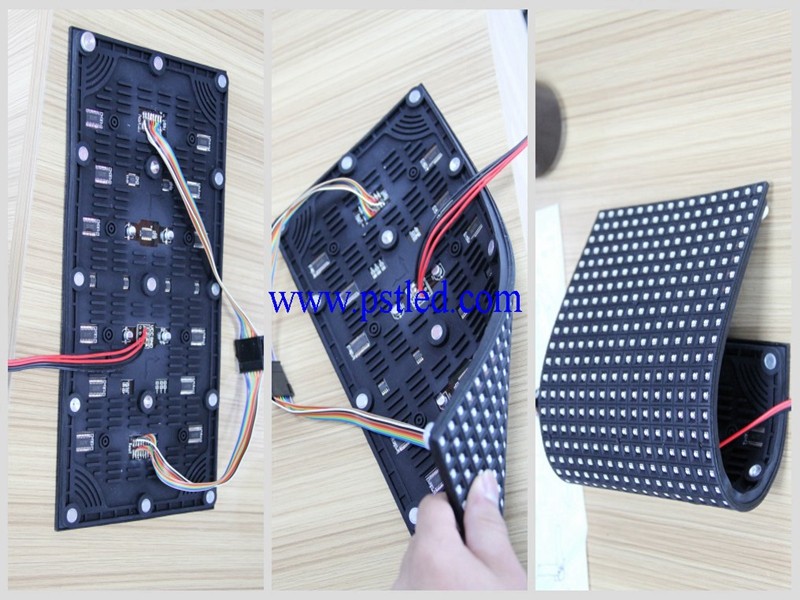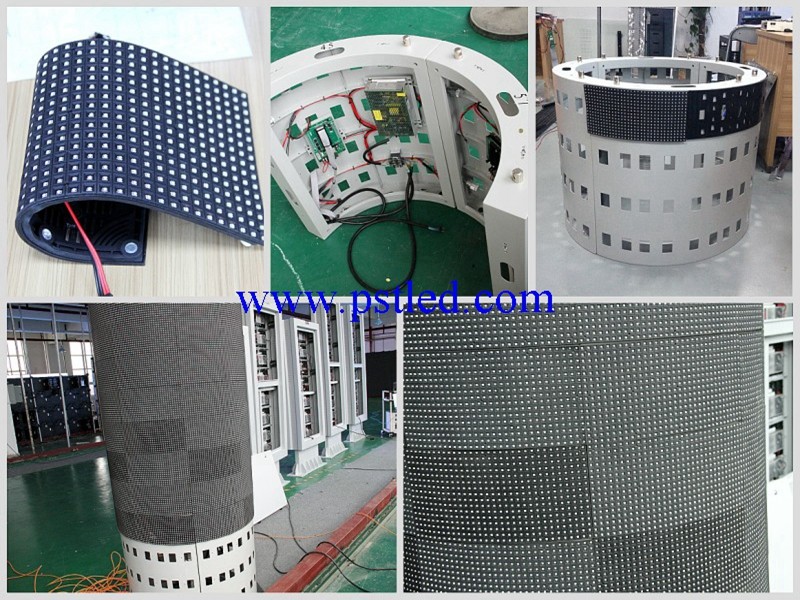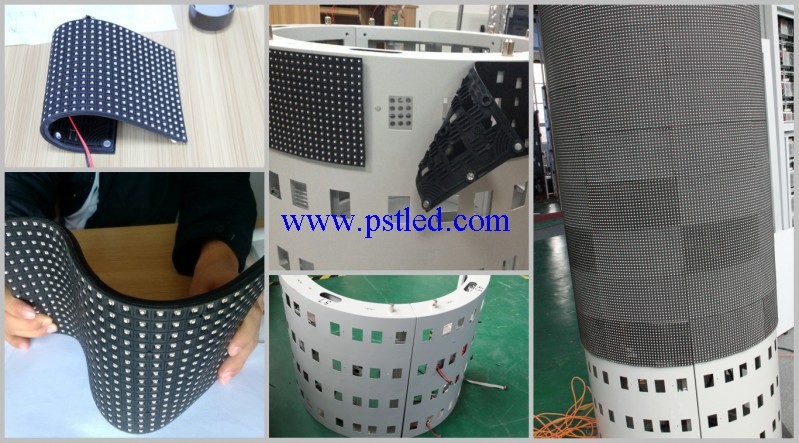 Our Services
1.We offered technical advises to our customers before buying our led screen
2.Help customers to choose suitable product within budget most economy benefit.
3.We offered software customization for our customer a specific usage.

 

1.We promise our customer more than just two years warrantly service!We provide free maitenance services including remote configuration,technical consultation,and trouble shooting for our costomer.
2.We promise a life time follow-up service for all the equipment supply by our company.these include continuously improve of system functions and upgrade of system software.
3.We offered training to our customer which include operating and maintenance of our products.